WE CREATE FINE GEMSTONE PENDANTS & NECKLACES TO NOURISH YOUR SOUL.
We believe your story should be celebrated with beautiful jewelry that speaks to love, emotion, truth, & healing - all that makes us human. 
We discovered each stone has unique meanings & energetic properties that can help guide you along your way.  See what colors draw you in, learn about the stones' meaning , & make a personal connection.  Explore mother nature's beauty.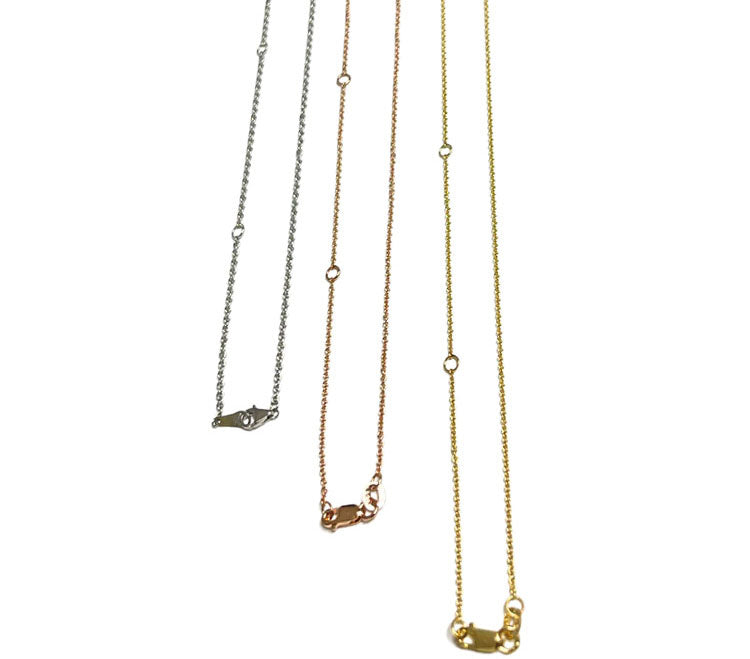 OUR SIGNATURE CHAIN
Let your jewelry flow. Our adjustable chain allows the flexibility to wear your pendant at 16, 18 or 20 inches to layer your looks with style, ease, and comfort. 
OUR VALUES ARE THE SOUL OF OUR BRAND
Authenticity: Being genuine is at our core.

Wellness: We embrace a lifestyle that nourishes the mind, body, & soul.

Connection: This is the invisible thread that ties us all together, guiding us closer.

Good Energy: We believe in radiating positivity & optimisim with everything we do.

Family: The cornerstone of our decisions. We always prioritize its impact & significance.
FROM GENERATIONS OF JEWELERS...
MEET KRISTIN

Kristin became enamored with rough gemstone material Mark was working with & it sparked an interest to learn more about the stone's history & meanings. They passionately collaborated & it didn't take long until Pendulum was born.

Kristin's love & appreciation for jewelry & its sentiment began as a child.

Kristin's grandfather started a 3rd generation jewelry store where her father worked as a silversmith and setter. She admired his genuine connection to people & watching him be a part of meaningful work, knowing she wanted a part in that one day. Her creativity shined as she spent two grateful decades connecting with beautiful souls in the salon industry.

She earned certification's in Yoga, Mindfulness, certifications in the properties of gemstones, diamonds & jewelry at the Gemological Institute of America, & Bachelor's degree in Communications & Business from St. John Fisher College.

MEET MARK

Mark views the world through an artist's lens. He's a student of gemology & art history, as his passion for fine stylistic detail thrives. He's a veteran jeweler, designer, & maker.

He studied the mechanics that are required of fine jewelry & combines that with the ingenuity he infuses.

His formal training includes attending the Gemological Institute of America in Santa Monica, California earning a Graduate Jeweler Gemologist certification, studied jewelry design/manufacturing at NYC Fashion Institute of Technology. Mark has been designing jewelry since 2004.

With their combined experience & fervor to see life in color, they value exquisite craftsmanship & a magical customer experience is their genuine intention.